Why Startups Need PR Firm in Healthcare: All you need to know
Everything is new for startups. No matter how impactful, these companies need to be extra careful and calculative to build their future in the cut-throat competitive market. Credibility among customers becomes an integral part of the business and being new gives you fewer options. So how do you get noticed in a population of billions?
Of course, your brand is unique, trustworthy and gives the best products and services. But why will someone believe you? How will that trust develop? It takes years to be known among your target audience. And even after that maintaining trust is important. Effective communication, and catering to lasting impressions with key stakeholders are strong pillars of a successful business. Finding the best healthcare PR firm in Delhi can be challenging but why not take the leap of faith.
Startups, especially in the healthcare industry need PR agencies to manage the divisions of public relations, influencer marketing, strategic consulting, public relations, crisis communication, and brand transformation. Firms also need patrons to adapt communication strategies for multifaceted requirements at particular times. And hence, PR agencies covering all these requirements can support a healthcare startup to form its mark in the industry and keep enhancing it in the future as well.
The dire need for PR firms for startups
PR helps an organisation spread positive messages and appropriate brand information to the people. Strong communication has been the key to grabbing attention for ages. If done right, it can influence a lot of people across the globe. To reach a height, every startup has to uphold its position in the market. Signages and a lot of other advertising options are used by companies to reach out to the general public.
Healthcare is one of the most widespread industries across the globe. Lack of awareness, products and services are available but not accessible to all; especially to the rural crowd. And if you are a healthcare startup then getting in touch with a PR agency can turn out to be the best decision for you. It knows how to promote medical and overall healthcare benefits to people who need them the most. So you spread your brand awareness and help people understand and implement some essential medical procedures.
Doctors or healthcare professionals are responsible to provide maximum healthcare facilities to people. But doctors cannot build a reputation for the organisation, themselves and the services offered by the organisation. Hence, they need to collaborate with a PR professional. Healthcare is an ever-growing sector and there are ample opportunities for brand promotion, however, these need the right channels to engage the audience.
The significance of public relations in healthcare
As discussed above, the healthcare industry is critical and has a widespread presence in the nook and corner of any country. A good PR agency knows how to spread the message in a way that is for the welfare of the people. Unlike other industries, here the question is about one's life. Healthcare hence is the most delicate of all fields. Experts involved in this work tirelessly to make people's lives better.
Now let's say an XYZ person wants to get a blood test done and it costs way cheaper at many providers. How will they know about it? At the same time, how will the organisation provide affordable lab tests and sell its services to people in need? Someone has to bridge the gap in the most appropriate manner, right? That is how important public relations is in the healthcare industry.
Advertisements can not match the power of campaigns and targeted promotions like the ones done by social media influencers. Their reach is unbeatable and word of mouth has extreme power even via social media platforms. These require thorough follow-ups and expertise in understanding the organisation's requirements as well as the suitable platform or person to do the work. In terms of raising funds and donations, planned strategies and techniques are required. PR agencies are well equipped with expert staff to design goal-oriented campaigns for non-profit organizations
And in the process, all these also help collect public opinion which is essential, especially for startups to shape the organisation.
Benefits of timely communication
Building a brand name is not enough, it has to be maintained and enhanced over the years. Communication is the key to forming a community and trust building. PR agencies understand how to communicate relevantly and keep the message to the point. There can be complicated terms and information in the healthcare industry that people, in general, might have difficulty in understanding and relating to. PR agencies break these into simple and effective language to create a connection between the brand and its target audience.
Campaigns, conferences and panel discussions arranged by public relations agencies help organisations in discussing solutions to people's issues and thereby industry the relevance of some topics over others. As a healthcare provider, one first needs to understand the major problems of people. There cannot be logic in such fields wherein you have to know the customer's personal information and also take the matter delicately in order to keep them balanced throughout the procedure.
PR agencies have special SEO, content and digital teams expert at using the right language and message to be communicated. Images are attractive and can be caught by the eye in no time but the language has power. The right language and the right words can create a lasting impact. This is the reason some of us still remember the popular jingles and advertisement songs on the tip of our tongues.
Maintaining an impactful brand name & image
In this fast and forward digital era, how do you make your brand stand out? There are millions doing the same work as you, helping people in the same manner and being as vocal about their work as you. How do you draw the thin line and separate yourself from the crowd? It is not just a question of brand promotion but also maintaining the brand name and image like no other And as mentioned above, finding the best healthcare PR firm in Delhi is not a cake walk but do you have ample resources within your firm to manage these functions? Managing media is just basics, there is a whole set of operations post that to achieve positive PR.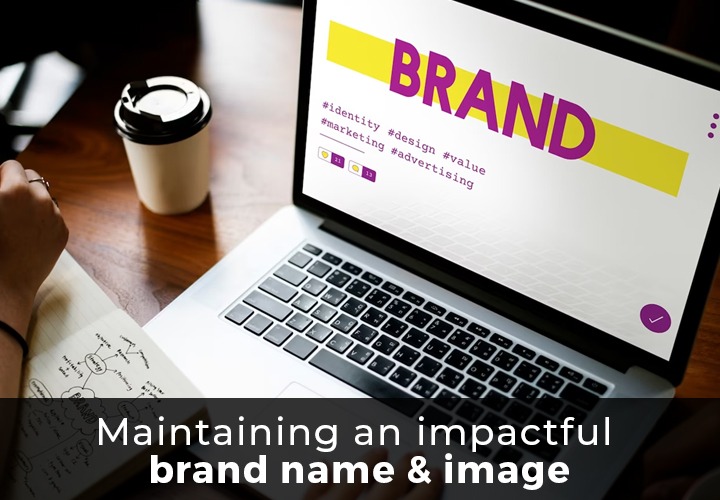 There are many logos that instantly strike and you can remember at just a glance about their products and services. What do you think has worked here that can work for you as well? As a healthcare startup, you need to be careful in every step you take to build your brand name and spread awareness about the same. An effective PR campaign can not only create your brand image online but in reality as well.
With prestige and recognition, it also helps form a community of like-minded people. These can be interns, students or people in the same field building their career like yours. Your community can be a social media page, a set of blogs or your website that is viewed and shared by people in the same sector.
The importance of rapport building
Trust, value and connection take any company a long way. For a healthcare startup to spread appropriate messages, rapport building is one of the building blocks. A skilled PR agency can help form a lasting bond between the organisation and the customers. Delivering accurate data to the firm and the right message to the people can increase the brand recall value and for startups especially it is not affordable to lose even one client.
A hospital let's say cannot retain its position and trust among people without trust and effective communication with the people. Yes, your centre provides the best healthcare services but how do you build that trust that people can have faith in you to risk their lives and treat chronic conditions at your place? This is where rapport building comes into the picture. An age-old technique that still turns tables.
It is also applicable to the people working at healthcare startups. To be a professional in the healthcare sector takes high qualifications and for higher designations, there is also a requirement of a good amount of experience. Your communication and brand name has to be powerful to hire such qualified and experienced people.
Conclusion
Be it a startup or a well-flourished organisation, every firm needs a pr agency well-versed in the language, trends and fluctuations in the market. It is a competitive world and with social media platforms that spreads content literally in seconds, reach is all you need! If your company is in the national capital, simply search best healthcare PR firm in India over the internet. You can also enquire about it to startups like yours who are aware of such agencies or have prior experience. And if you are looking to get one in the national capital, look out for the best healthcare PR firm in Delhi. There are many, ensure you select the one with commendable experience, several accolades and an exceptional staff.
No matter how proficient your staff is handling PR is not a person or two's job. PR agencies have incredible tie-ups and recognition among media channels, influencers and industry professionals. They have worked in the field for a lot of years enhancing and building many brands. Some of these agencies are also good at handling clients from different industries. You can opt for these and if specifically healthcare PR is required that too has a lot of names in the market. Check their experience, awards won, staffs involved and most importantly the contribution and expertise of the CEO in the organisation.