The magnitude of PR agencies: Improve your business functions with these 5 roles of a PR firm
What according to you is the job of a PR Firm? Are they responsible for only making your image/business/products & services famous? Or are there other branches that help businesses do more than just sustain? Today we will understand the nitty-gritty of a PR firm, its work, importance, and contribution to maintaining relations with the audience, media, stakeholders, and other organizations. 
Maintaining "public relations" is more than just popularity. It includes creating strategies, campaigns, press releases, keynote speeches, promotional materials and much more. Firstly it enhances the image of any organization into a positive one even in the crisis period- popularly known as "crisis management." While this might seem an easy job, it takes a lot of planning and undivided attention to achieve the goal in difficult times. Businessmen know how challenging it is to maintain a consistent image in the market for years. That is where PR comes into the picture where the owner of any organization can sit back and relax while public relations are handled by a specialized agency. Let us understand five essential roles of a PR firm that will improve your business functions:
Communication campaigns
Campaigns are a great way to spread messages across a wide audience. These vary from each other based on your agenda and interests. A good PR agency not only creates attractive communication campaigns but also helps maintain a lasting relationship. Getting a different perspective on your business will do no harm. It will clarify your many doubts on why you somehow are unable to win the popularity game among your clients or audiences. 
Every firm has a vision, mission and goal. But are these loud and clear to the people and organizations they deal with? Are these reflected in their work or messages every time? Undoubtedly you can create communication campaigns at your firm or by an in-house team but do you know the essential requirements to do so? These campaigns can take a lot of time, planning, reports, work and execution even after they are completed. That is why maintenance is the vital key to achieve the final outcome. You don't just have to create them, you have to maintain them for a long time.
Hence PR firms are perfect to design various communication campaigns for your firm. It can decrease the overall workload that a campaign takes. PR agencies work with a lot of firms and hence are well experienced in what tactics can work for you. Their widespread media connections make it easier to get the work done more professionally. 
Crisis communication and management
There are days when instead of enhancing your brand name you just have to focus on sustaining the reputation. Crisis communication is a skill that cannot be maintained unless you have vast experience. Proactive pitching techniques are not possible if you lose track of it every now and then. It needs consistency and with an abundant workload, your firm might not be able to keep up with the same. 
In challenging situations, you need good crisis communication to hold the trust of your clients and audiences. The world has already witnessed the power of crisis communication during the pandemic. A lot of well-established companies well falling apart due to a lack of proper message to the audience and this created a massive downfall for many. 
In the worst times, messages move fast. To change the narrative of your communication you need people to be in the nook and corner of media agencies to balance the message. Especially people who understand your business, way of working, and current scenario, and are able to draft a suitable message to your audience in no time. Of course, there are no such people in the media directly, they are all connected to PR firms. People in PR firms create the right message for you and spread it across like fire. 
Media coverage 
Media never sleeps. No matter what you do and where you go, the media and its branches are open 24/7 with a plethora of information. In the digitalization era, media outlets are out frequently and it becomes impossible to keep up with the ever-changing industry. Getting in touch with a good PR agency means striking off the hectic media coverage task from your company's task list. PR firms have dedicated teams for content and SEO that can ensure your placement at the top with the highest reach and media coverage. These are equipped with the latest tools and technology to help spread the right message with proficiency. 
Set up monthly meetings with your PR firm. You can also email them for a timely report of the progress made and the work covered. This will help you keep track of how effectively your media coverage is taken care of. On the other hand, you can also communicate with your PR firm about analyzing competitors' coverages to stay up-to-date about market trends. PR agencies work with many companies and leaders and hence have a fair knowledge of what is trending. 
Influencer marketing is one of the latest PR strategies for receiving maximum reach. Reels and even creative Instagram posts make a huge impact on many industries. PR agencies are well-versed with these tactics and keep note of things that can grab good traction for your organization. The number of followers your influencer has is the number of people that will watch your content. Yes, the figures are directly proportional and there are also incidences where these figures cross way above the number of followers, given the content is to the point. 
Social media management
Social media is the fastest-growing medium to spread effective communication, branding and promotion. But these creative platforms need creative content producers. To gain huge traction your content needs to be effective and to the point. Every PR agency has dedicated teams for social media/influencer management for their clients. Also, there are content/editorial teams to manage the language, tone and flow of the content that goes out in the digital world. These platforms are quick and there is less time to make any edits. Hence you need flourishing writers to avoid any mistakes that can cost a big deal. 
PR teams can help you schedule your content on a daily basis as well as for specific days and occasions where the content has to be more appropriate to touch your client base. Responding to DMs, enquiries and comments on the brand's posts are also included in their tasks. This unburdens half of your worries.
It takes a lot of days, months and at times even years to gain followers but one inappropriate post can make you lose many. These followers are the people who spread messages about your brand, its products and services. Social media marketing is hence one of the strong branches of maintaining the brand image in the current world. Businesses are back on track after a challenging period of isolation for two years. These two years have no doubt created a huge impact. But to fill in the void we need speedy recovery which social media is perfect for. 
Creating impactful content and messages 
Even if you count the most popular ones, there are dozens of platforms to keep up with. And all of these have a different type of audience and language that is best suitable. So how do you manage the right content for your followers? PR agencies have staff members who work on a daily basis to create impactful content and messages for a number of platforms. They are staffed with excellent writers and thinkers to come up with unique content every time. They also know how to maintain a specific brand language for you.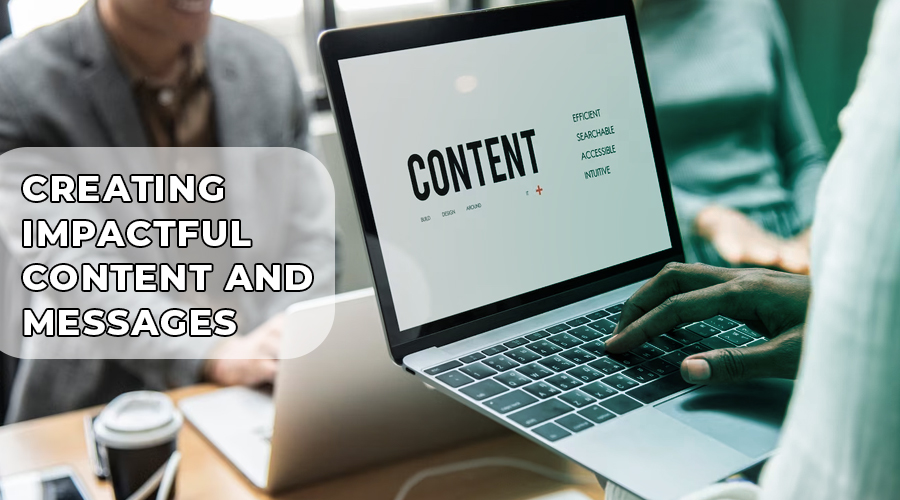 From email marketing to Instagram Live, these agencies have a plethora of resources and experience to enhance your brand message with the right language. Words matter! And if your public relations are not well-polished, people might soon be repelled from your pages and posts on various platforms. At the same time, there is also a list of influencers or brand promoters that PR professionals are in touch with. They maintain their communication and business relationships with these people. This is something that would be hectic for you to do as an organization along with handling other tasks and responsibilities. 
The bottom line
To find the best PR firm in India, you can simply browse the right keywords like "best PR agency in India and check the top 10 list. Usually, there are specific agencies for specific industries but some firms like the Teamwork Communications Group have vast experience in managing various industries and some of the leading names in the country. Teamwork Communications Group has won several accolades to accomplish its name under the best PR firms in India. Over the years it has gained great popularity for mastering divisions of brand transformation, crisis communication, influencer marketing, strategic consulting and public relations.
Find yourself a suitable firm like the above-mentioned to lessen the burden of brand image and communication. Yes, there are a lot of digital tools that seem like helping you with the procedure but are they always effective? You know the answer! Hence, it is always recommended to get such delicate work done by a professional firm. Your products and services can be commendable and unique but so has to be your public relations to stay sturdy in the cut-throat competition these days.